Nicole Zhang
住宅/庄园农场销售, Barfoot&Thompson Stonefields分部地产团队
Real Estate Agents Act 2008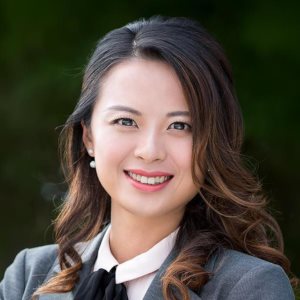 Nicole's background as the Marketing Manager at a real estate company and a mortgage company makes her an expert when it comes to delivering targeting marketing plans for your home that use the most effective channels and media sources.
Originally studying a Bachelor of Finance and Accounting, Nicole is great with numbers and has an analytical, as well as creative, mind. She's also a strong negotiator who has personal experience investing in property, so is well educated when it comes to assisting other investors.
A member of the New Zealand Chinese Youth Federation, Nicole helps promote a positive image of Chinese youth living in New Zealand. As part of this group, she attends social events and has developed a wide network of friends and professional contacts.
A big fan of the Stonefields area for its location, community and people, Nicole believes it offers something for everyone.
If you are thinking of selling or would like to buy a home in the area, give them a call today.