内容来源:Eventbrite,于 2019-05-07  提示:新闻观点不代表本网立场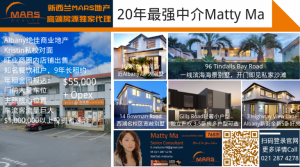 活动名称:WE Summit
活动类型:峰会
日期:5月14号
时间:1:00pm 至 5:00pm
购票:免费
地点:Auckland University of Technology WG Building,2 Governoy FitzRoy Place,Auckland, Auckland 1010
活动链接:https://www.eventbrite.co.nz/e/we-summit-2019-registration-55945643927
活动介绍:
此峰会为帮助小型企业所有者了解如何更有效的运营发展。在峰会上,参加者会得到关于管理现金流,发展业务,处理突发情况,处理税款等方面等各类建议。
活动详情:
We know that small business here in Aotearoa is carried on the backs of talented (and often overworked) business owners.
If you are a small business owner and you want some real clarity about running and growing your business, this event is for you.
We have taken the hard topics and made them simple to understand. At the summit, you will be given straight-forward advice on managing cash flow, growing your business, dealing with surprise costs, handling your taxes and much more.
Want in? Buy your ticket below for the summit on the 14th of May. First in are first served, so make sure you don't get left out!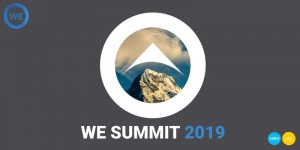 Register Now at the link
A Keynote from one of New Zealand's Greatest Success Stories
We have been very lucky this year that Xero Managing Director and former Sevens star Craig Hudson will be doing the opening keynote at the Summit.
Prepare to learn a whole lot about business and life, because Craig has climbed mountains, but he has also suffered and struggled just like the rest of us.
There were many times during his life and his career that he thought it was over, that he couldn't go on, that he had failed his family.
And yet now? He's one of the most innovative business leaders in New Zealand.
Craig isn't going to hold back. He's going to be talking deeply about his own personal experience and what you MUST understand if you want to succeed in business and stay a success.
Honestly, it would be worth paying $500, $800, or even $1000 just to hear him speak! But don't worry, you don't have to pay that much with the WE Summit.
Where is it located?
Auckland University of Technology, WG Building
2 Governoy FitzRoy Place
What you can learn at the WE Summit
The WE Summit has break-out sessions, which means that you will get to pick and choose which workshops and speakers you want to listen to during the day.
This means that you can skip the topics you already know and instead focus on the areas that matter most to your business. Here are some of the things you'll get a chance of learning at the WE Summit:
How to not get strangled by your cash flow. You'll get information the smartest business owners use to make sure their business doesn't crumble because of unreliable cash flow. We've brought in an expert economist from ASB who will be revealing insights that you only get when you work for one of the largest banks in the Southern Hemisphere.
The simple and stress-free way to manage taxes. We get it, dealing with taxes can be scary for small business owners… but the less attention you give them the more of a problem they become. You'll learn how to keep things simple so that you aren't overwhelmed by the IRD when you owe them money.
Get more done with less work with powerful software and systems. Through our work, we found that many of our clients were doing things the "old fashioned way." They were creating unnecessary problems and stress for themselves because they were relying on old, slow, and ineffective methods of doing things. At the Summit, we will teach you how to speed up invoice payments, keep better track of your books, and run a more effective business overall.
Learn about one of the major blocks to growth any business faces: dealing with employees. Many business owners cut their business off at the knees because they can't properly manage their staff. At the Summit, we are going to be talking about how to increase and manage your staff without giving yourself a stomach ulcer!
How to pick the RIGHT media platform for your business. With Facebook, Twitter, Instagram, Snapchat and the rest of them, it can be hard to know what helps you make money and what wastes time. Well we've brought on digital marketing experts Nate Frater and Lucy Mangin to speak the honest truth about how to make money with paid traffic and with social media.
The major mental roadblocks that are stressing you out and holding your business back. Throughout the talks and presentations, you'll learn about the major blocks that cripple small business owners and limit their success. Wyndi will be sharing her own personal story about how she had to beat cancer to learn the truth of these lessons.
– There's much more. We've hardly scratched the surface with what information and workshops will be available at the event. Everything here is designed to make running your business simple and easy.
If you are deciding whether or not this is right for you, then let me say this…
This is the perfect event to attend if you are wanting real clarity with your business. We created the WE Summit because we saw all the struggles our own clients were going through and wanted to create a full solution for them and people like them.
To put it briefly, the WE Summit is about everything you MUST know about business to succeed… presented in the most straight-forward and easy-to-understand way.
It also gives you the chance to surround yourself with like-minded people who are going through a similar journey to you, who have their own stories and insights that could help you.
It's a fun event, that's another thing. Learning the vital information is actually relaxing! The "scary" stuff stops being scary, and everything begins to make sense.
Does that sound good to you? If so, then make sure you buy your ticket, and we will see you at the Summit on the 14th of May!
Register Now at the link
Schedule: https://weaccounting.co.nz/we-summit-2019-schedule/
Details: https://weaccounting.co.nz/we-summit-2019/
Our passion is making business easy.