内容来源:Eventfinda,于 2019-05-08  提示:新闻观点不代表本网立场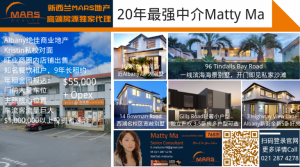 活动名称:Korean Trade Delegation for NZ Importers and Wholesalers
活动类型:研讨会
日期:5月16号
时间:10:00am 至 5:00pm
购票:免费
地点:SkyCity Convention Centre, 88 Federal St, CBD, Auckland
活动链接:https://www.eventfinda.co.nz/2019/korean-trade-delegation-for-nz-importers-and-wholesalers2/auckland
活动简介:
您是否热衷于采购韩国最优质的产品?
这场免费入场的商务活动为您提供认识潜在供应商的机会!
参加5月16日(星期四)在SkyCity奥克兰会议中心举行的韩国贸易代表团(1:1商务会议活动)了解更多。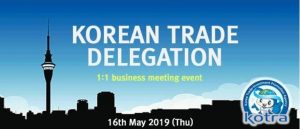 活动详情:
Are you keen to source Korea's finest quality products?
Meet your potential suppliers in a free business meeting event!
We are a Korean government agency that has promoted international trades since 1962 (Auckland branch since 1973).
We would like to invite you to the Korean Trade Delegation (1:1 business meeting event) at SkyCity Auckland Convention Centre, in 16th May 19 (Thu).
Please refer to below list of products coming for the delegation and feel free to contact us to ask more information about the event.
– (Medical) Sterile needle, Prefillable glass syringe
– (Medical) Surgi cotton, Medical cotton, Non-woven cotton fabric
– (Medical) Rehabilitation therapy medical & training equipment
– (Nursery) Seedling tray, Flower pot
– (Construction/Chemical) Polyester polyol, PU resin, PU catalyst
– (Beauty) Glass nail shiner, Baby nail trimmer, Glass foot file
– (Food) Salted seafood, Pickled vegetable
– (Food) Tea, natural seasoning powder, Rice snack
– (Food) Red bean jelly, Korean mooncake, Manju, Rice powder
Book your places for meeting with your potential supplier(s) by:
email: koreatradecommission@gmail.com or phone: 09 373 5792
Thank you and I will look forward to hearing from you soon.
Yours sincerely,
Korea Trade Commission (KOTRA)