内容来源:Eventbrite,于 2019-05-08  提示:新闻观点不代表本网立场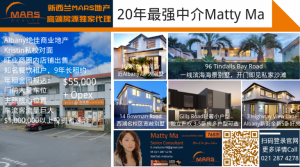 活动名称:Social Media Seminar For Business
活动类型:研讨会
日期:5月22号
时间:9:00 AM – 11:30 AM
购票:$0 – $70
地点:The Surrey Hotel,465 Great North Road,Grey Lynn,Auckland, 1022
活动链接:https://www.eventbrite.co.nz/e/social-media-seminar-for-business-tickets-60558894283?aff=ebdssbdestsearch
活动简介:
Social Media Seminar For Business将讨论Facebook,Twitter,Linked-In,YouTube,Pinterest,Instagram和Snapchat之间的差异,以及它们的用户。研讨会上将分享一些成功的社交媒体营销人员的技术,以及要避免的陷阱和错误。研讨会也将讨论哪些平台最适合您的业务,以及创建有趣,引人入胜的内容背后的秘诀。如何运用社交媒体带来盈利也将会是研讨会的论题之一。
活动详情:
How to use Social Media Effectively for Business.
Who is it for?
Business owners, managers, marketers, PAs – anyone wanting to understand how social media works, and how it can benefit their business.
What is it about?
You'll learn what the differences are between Facebook, Twitter, Linked-In, YouTube, Pinterest, Instagram and Snapchat – what each one does and who is using them. We'll share some of the techniques of successful social media marketers, as well as the pitfalls and mistakes to avoid.
We'll discuss which of these platforms is best for your business, and the secrets behind creating interesting, engaging content. We'll even show you how to make money from the successful use of social media.
Good content is only effective with a good Facebook advertising campaign, We will show you how to set up a campaign, help you understand audience targeting, and also show the Facebook advertising tools that work best for you and your company
What else will I learn?
After a mid-morning break, the second part of the seminar is a practical workshop. We'll show you how to create social media pages, how to ensure you have selected the correct page settings, how to complete page profiles effectively, and show you some tools to assist you in managing your social media.
We finish with a Q&A session to answer those remaining questions.
The seminar and workshop commence at 9:00am and finish at 11:30am, with a break for morning tea. Attendees are encouraged to bring a laptop for the workshop sessions – our team will be available to assist and instruct.
FAQs
What are my parking options for getting to and from the event?
Parking is at the venue
What can I bring into the event?
Bring a laptop & a notebook to write down notes