内容来源:Eventfinda,于 2019-05-08  提示:新闻观点不代表本网立场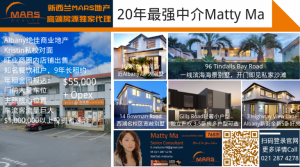 活动名称:Digital Transformation and Making Effective Change
活动类型:早餐会
日期:5月16日
时间:7:30am – 11:00am
购票:https://www.eventfinda.co.nz/2019/digital-transformation-and-making-effective-change/auckland/newton/tickets
地点:AUT Auckland – Sir Paul Reeves Building,2 Governor Fitzroy Place, CBD, Auckland
活动链接:https://www.eventfinda.co.nz/2019/digital-transformation-and-making-effective-change/auckland/newton
活动简介:
面对激进的全系统变革,世界各地的商业领袖正面临着创新和发展组织的挑战,但是你如何使它发挥作用?Digital Transformation and Making Effective Change早餐会聚集来自全球的thoughts leader,内容汇集了创新,实际经验和教训。
活动详情:
Business leaders the world over are being challenged to innovate and evolve their organisations in the face of radical, system-wide change. But how do you make it work? Accelerate 2019 is a breakfast executive briefing filled with content from global thought leaders and real-life lessons from the coalface of innovation.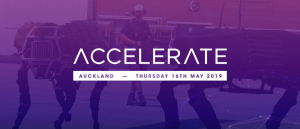 Gain three perspectives on becoming a digital leader in times of accelerated change and what this means to you.
– Join Victor Yuen, as he presents on how digital humans are already amongst us and are transforming everyday life. He will take us through real-world examples of how government and business in NZ and around the world are adopting AI.
– GM of Aura Information Security, Peter Bailey presents on what a political campaign can teach us about Agile Practice, Cyber Threat Mitigation and Brand Management.
– Also featuring Samuel Williams on Internet 4.0 and how it is already radically changing our career prospects
Venue details:
Auckland University of Technology
WG 308, Te Iringa Conference Room
Sir Paul Reeves building (WG building)
2 Governor Fitzroy Place,
Auckland City